Each year baby gear gets cooler, smarter and more parent-friendly. 2019 will be no exception, there are some ingenious products launching this year and I wanted to share my favorites.
My criteria for choosing the best products is simple, I ask myself "would I buy this?" I am notoriously cheap and like to keep clutter to a minimum, so I set the bar high for things I let into my house.
My top 5 products in no particular order are:
1. Keenz & Stroller wagon
I love how this folds down small enough to keep in your trunk but is roomy enough for a couple of kids and their gear. The roof would keep the sun or rain off little faces and looks like a rolling room. Tires are rugged enough for off-roading at the beach or hiking trails.
2. Little Martin's Feeding Lamp
This soft light lamp is perfect for night time feedings. You can adjust the brightness by stretching the lamp upward for more light, or compacting it down for less. The LED light uses a USB cord so you can charge it and use it anywhere. And it comes in pink or blue to match your decor.
3. The Shrunks Bed Tent
We live in the Pacific North West and camping is a part of every summer. Having a designated bed would be so convenient and safer too since sleeping arrangements can be tricky in a tent. This little bed tent would be great for living room or back yard camping too. The toddler bed would work well for road trips or anytime you have to travel with your little one. I wish they made this in my size.
4. Osprey Pack Kid Carrier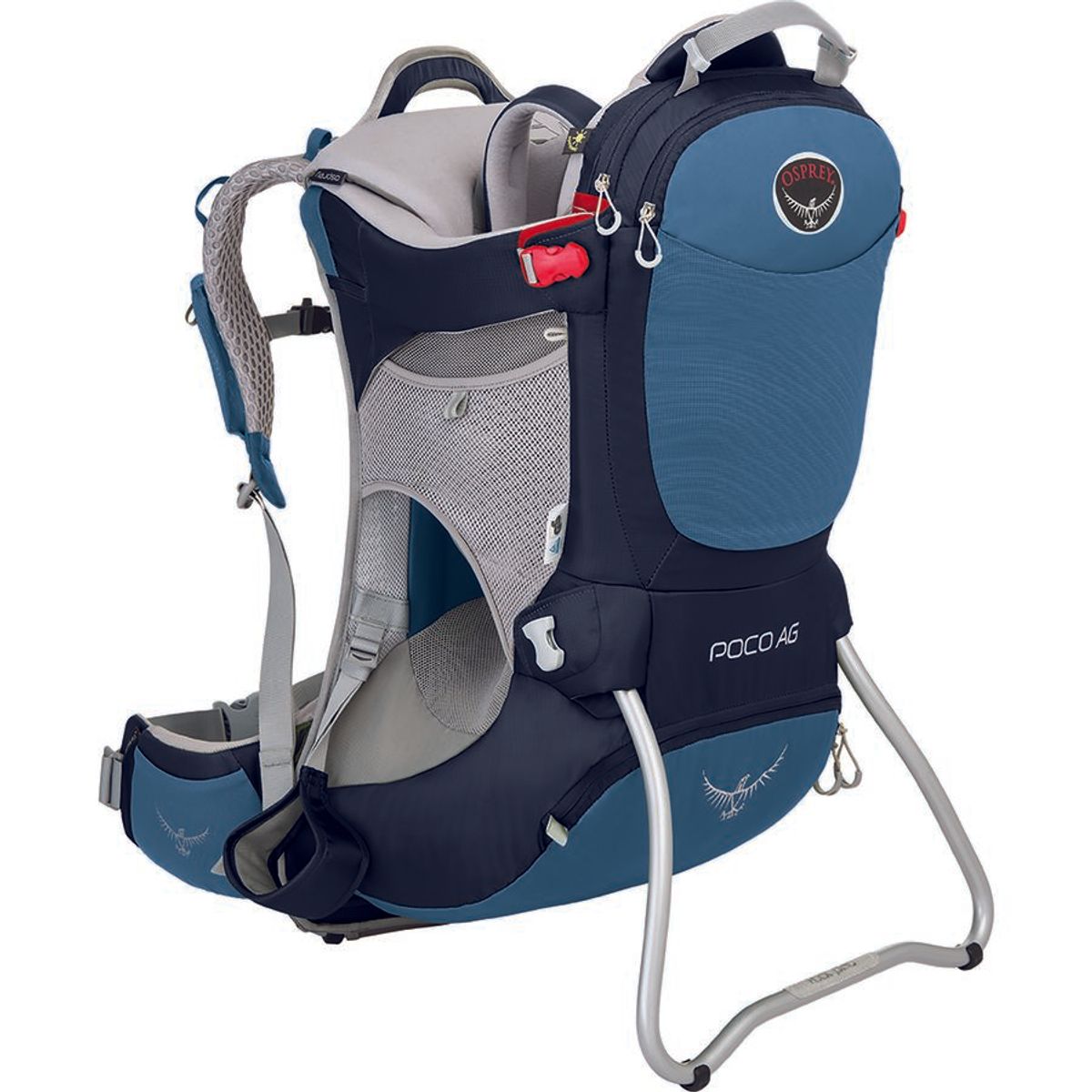 We used this all the time! My husband would wear it with our daughter in it when cooking dinner, I used it for taking walks with friends. We both like to hike and strollers aren't practical everywhere, but this went everywhere with us. It really freed us up and strengthened our legs at the same time. We used a friend's then gave it back when our daughter outgrew the seat, I am sure it has carried 2 or 3 more babies by now.
5. Milk-Saver On The Go
Collect and store more milk? Yes please. As a leaky mom, products that kept me dry and helped me collect more breast milk were always worth the price. As the creator of the original Milk-Saver this product is near to my heart. Moms left us hundreds of comments and reviews. Based on those, we created a product that could protect sore nipples and collect more than an ounce at a time. Easy to use and discreet, no one will even know you are wearing them.
There you have it folks, these are my favorite new baby products – I will be watching for more amazing products in stores this year.  Enjoy!